In case you're a beauty junkie like me, you pack everything from makeup bags, skincare products, hair products or whatever will make you look fabulous. The number one packing rule when visiting multiple countries, is to pack light. The first time someone told me to bring two pairs of jeans, one dress, a couple of shirts and two pairs of shoes, I thought it was nuts! To be honest, I'm still struggling with the thought. My first time backpacking around Europe, I wanted the full experience. My best friend and I bought actual backpacks (they were huge) on amazon, and we did not pack light. Our bags were exactly 20 kg, which is the limited weight. They were heavy and we had to carry them around the entire trip. We couldn't purchase anything that would add weight to our bags. I had everything! Makeup, hair product, multiple shirts, pants. All ludicrous and unnecessary.  One day, walking in the middle of the streets of Paris with our big backpacks, my bag ripped and my clothes were on the floor. You can't make this stuff up! I'm grateful that I've learned a lesson, but never again. Here are some tips to travel light and still bring your essentials:
1. Bring a Suitcase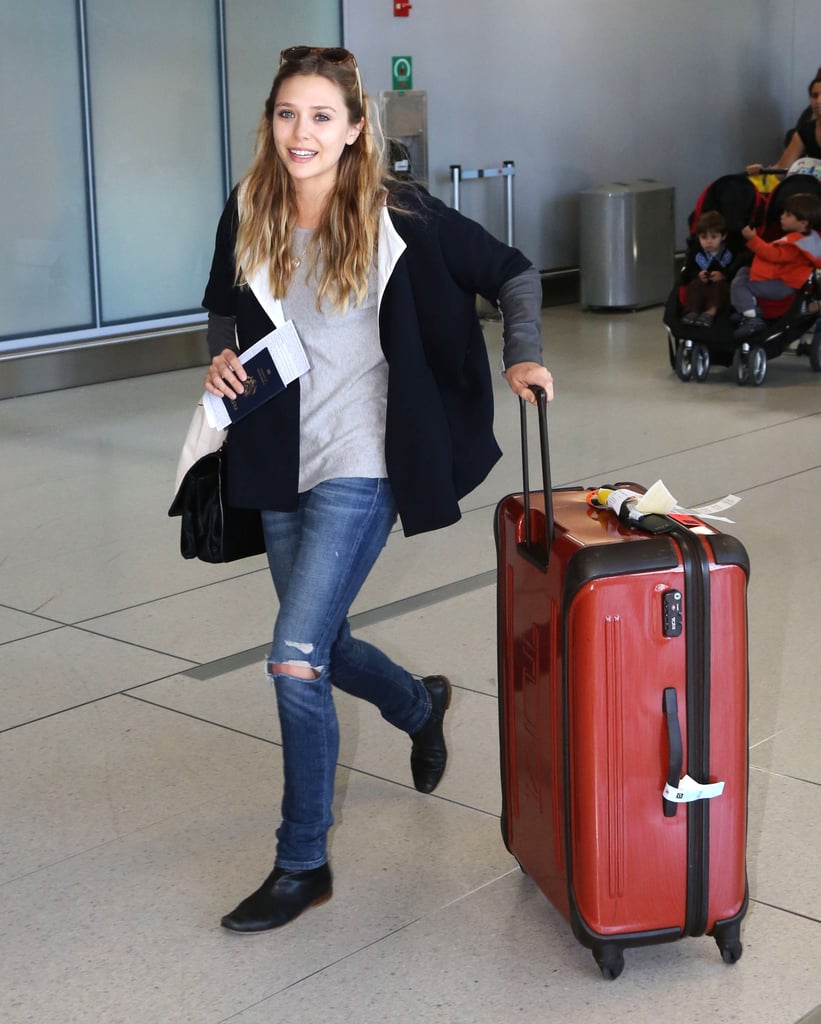 Just one! If you're glamorous, 'backpacking' isn't for you. You'll most likely have a place to sleep, so just leave you luggage in your locked room. It's much easier to travel with than a bag, especially if you're not looking for a workout.
2. Travel Bottles
Unless you're sure that you'll find your hair and skin care products overseas, transfer your products to travel bottles. Shampoo bottles are so heavy and take up so much space. Whoever invented travel bottles is a genius.
3. Travel Makeup Bag
Invest in a travel makeup bag. You don't need your entire collection, just the basics, including you're favorite shadow palette and lipsticks. This makeup bag is convenient because it will fit in your luggage and you hand bag. Trust me, when you're a tourist, no matter what the weather is like, you'll be sweating. You don't want to post melting makeup looks on your Instagram.
4. Place Shoes in a Shower Cap
You're backpacking, you don't need heels. If you're not traveling for a special occasion where heels are crucial, get over yourself. If you do end up needed heels, there are shoe stores worldwide. I found that putting your shoes in a shower cap is very helpful when traveling. I used to just throw them in my suitcase and that took much more space and I had to completely unpack to find the pair. My advice, place you shoes in a shower and make sure that they are in between your clothes.
5. Ziplock is Bae
Funny story: Every time I travel, I'm on a hunt for cotton balls and makeup and nail polish remover. Literally every time! When I studied abroad in China last summer, I decided to put all these random things in a huge ziplock. Bigger than the one in the picture above. I went to target and went wild on the miniature items and got cuties, nail polish remover, lotion,mouthwash, toothpaste. I even got a spray bottle for my rose water. Ziplock is a must-have.
6. Put Jewelry in Pill Case
This is the best advice I have ever gotten. I was roaming around Facebook for travel tips a few years ago, and I saw this girl put her earring and rings and a pill case. It's so cheap! You can find them at the dollar store. How convenient! It's so much better than that huge bag I've been carrying around. For even more space, put them in your shoes.